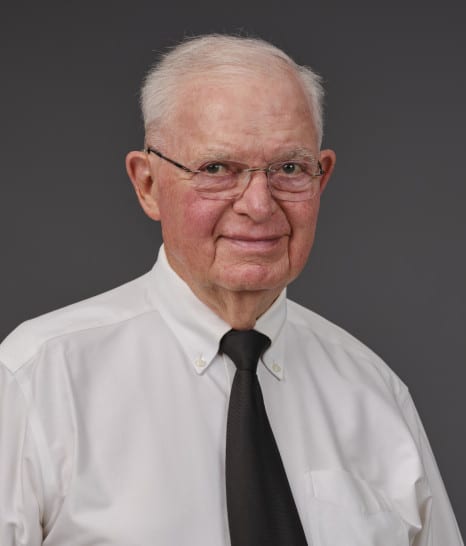 R. David Nelson, Au.D.
Founder, Emeritus
Dr. Nelson grew up in Milford, IA. He earned his bachelor's degree from Augustana, his master's degree from The University of Iowa and his Doctor of Audiology from the Arizona School of Health Sciences. He began his career more than 50 years ago helping patients with communicative disorders as a teacher of the deaf. He founded Nelson Hearing Aid Service in 1976, which has since grown to include five different clinics in three states.
Dr. Nelson has served as president of the Iowa Association of Hearing Health Professionals, was a founding member of Hearing Aid Management Systems and was a longtime member of the Academy of Doctors of Audiology.
Even though Dr. Nelson is now retired, he enjoys stopping by the office to see and visit with his former patients. He devoted more than 50 years of his life to working with the deaf and hard of hearing.
Dr. Nelson lives with his wife, Julie in Ruthven, Iowa. He has four adult children and many grandchildren. His large garden, apple orchard and guitar keep him busy.