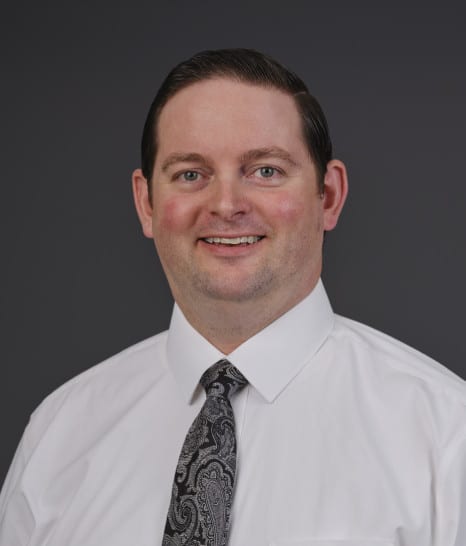 Paul D. Nelson, Au.D.
Doctor of Audiology
Dr. Nelson graduated with distinction from the University of Iowa with a bachelor's degree in both speech and hearing science and linguistics. He was a member of Phi Beta Kappa, an honor society for exceptional academic achievement. He earned his doctoral degree in audiology from the University of North Texas in Denton, Texas. His internship was spent at the Advanced Hearing Center in Dallas, Texas, and focused on diagnostic testing, hearing aids and aural rehabilitation. He is a fellow of the Minnesota Academy of Audiology, the Academy of Doctors of Audiology and a member of the Iowa Hearing Association.
Dr. Nelson specializes in diagnostic hearing evaluations, hearing aid fittings and cerumen (wax) removal. His technical expertise in hearing aids and computers set him apart from most in his field. His patients report his compassion and thoroughness when tending to their needs as the top reasons they choose to come to Nelson Hearing Clinics. Dr. Nelson enjoys taking time to get to know patients personally, which helps him better understand their needs and how to best help. He joined his sister, Dr. Catherine Nelson Grange, at their father's audiology practice after his father's retirement. Dr. Nelson sees patients in our Fairmont and Estherville clinics.
Dr. Nelson and his wife, Heather, have three children: Cameron, Harper and Emma. He loves spending time on the lake with his family, reading and listening to music. He is a talented musician, playing the guitar, french horn, piano and trumpet. He enjoys playing guitar and singing in his church's ministry band.
Hometown: Ruthven, Iowa
Favorite sports team: Iowa Hawkeyes
Favorite snack: Kettle corn
Least favorite food: Anything pickled
First job: Picking rocks and detasseling corn
Favorite place to eat: My mom's kitchen
How do you take your coffee: Strong, no cream or sugar
Something we don't know about you: I played trumpet in the Iowa Hawkeye Marching Band in college.
Bucket list item: Visit the Holy Land (Israel)
Favorite sound: Leaves rustling in the wind