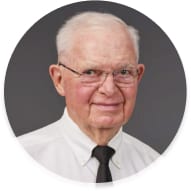 Nearly 50 years ago, Dr. R. David Nelson opened his first hearing clinic. He had spent years teaching the deaf and hard of hearing at Kent State University but decided that it was time to come home to Northwest Iowa. He was one of the first audiologists in Iowa to open a private practice and start treating people with hearing loss. His first desk was an old door propped up with cinder blocks, but he didn't mind. He loved working with patients. That passion grew into more clinics and more audiologists over the years. Dr. Nelson, a tinkerer at heart, invented a series of tools used in hearing aid fittings and maintenance. His Nelson Tools brand is still sold today worldwide. When asked about his work as an audiologist, he always said, "I've never worked a day in my life. I get to play each day and catch up with my patients." He retired from clinical work in 2008 after having a kidney transplant.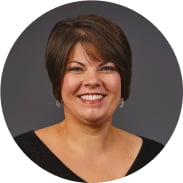 Tracy Sullivan, fresh out of graduate school, joined Dr. Nelson in his Spencer clinic more than twenty years ago. When Tracy's family relocated to Le Mars, our clinic went right along with her! Tracy's first clinic in Le Mars opened in 2006 and is currently located in downtown Le Mars. She also sees patients at her outreach clinic in Sheldon. She is our clinic's senior audiologist now and we kindly refer to her as the "Queen Bee."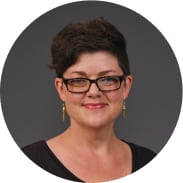 Dr. Catherine Nelson Grange returned to northwest Iowa in 2008 to take over the business following her father's kidney transplant. When she took her first audiology class in college, at her father's suggestion, she assured him she was just doing it for college credit and would not be becoming an audiologist. Fast forward a few years and she was graduating with a doctorate in audiology. She feels a true calling to continue her father's work. Dr. Grange sees patients in our Spencer clinic.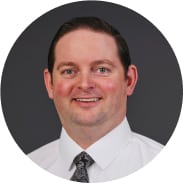 Our clinic expanded from Spencer, Le Mars, and Sheldon to Fairmont, MN in 1987. Dr. Paul D. Nelson (the baby of the family!) joined the family business in 2011 and began seeing patients in Fairmont soon after. He also cares for patients in our Estherville outreach clinic. Dr. Nelson would tell you that his path toward becoming an audiologist had many twists and turns. His journey led him all the way to Texas and back again. Apparently, audiology runs deep in this family!
Serving the hard of hearing in our small communities has been a great honor. We often bump into patients at school events, say hello to them at the grocery store, and sit in the same pew with them on Sunday mornings. We are privileged to be so deeply connected to our communities and to our patients.