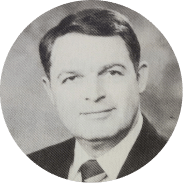 Dr. R. David Nelson opened his first hearing clinic, Nelson Hearing Aid Service, in Spencer, IA. He had spent years teaching the deaf and hard of hearing at Kent State University but decided that it was time to come home to Northwest Iowa. He was one of the first audiologists in Iowa to open a private practice and start treating people with hearing loss. His first desk was an old door propped up with cinder blocks, but he didn't mind. He loved working with patients. That passion grew into more clinics and more audiologists over the years.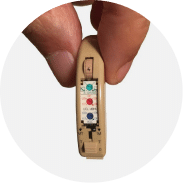 Analog hearing aids were fit by adjusting their trimpots with tiny screwdrivers.
Programmable analog aids were invented and allowed patients to have multiple listening profiles that they could select with a button on the hearing aid.
Digital hearing aids were invented but not available for the general public.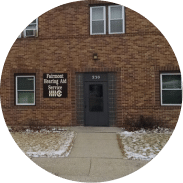 Our second clinic, Fairmont Hearing Aid Service, was opened in Fairmont, MN.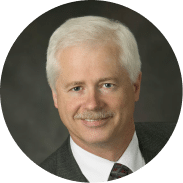 Charles Anderson, a hearing instrument specialist with a degree in biology joined the team and would care for patients at our Fairmont clinic for over thirty years.
Dr. Nelson served as President of the Iowa Hearing association, Iowa's only group dedicated to audiologists and hearing aid specialists.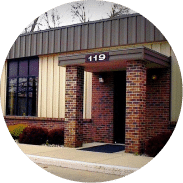 The Spencer clinic was moved to its current location at 119 E. 5th Street where a new building had been built.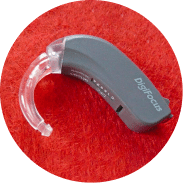 The first digital hearing aid was introduced, allowing huge leaps in the treatment of hearing loss.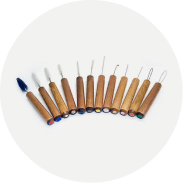 Dr. Nelson, a tinkerer at heart, invented a series of tools used in hearing aid fittings and maintenance. His Nelson Tools brand is still sold today worldwide.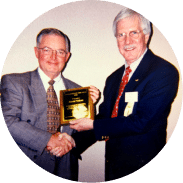 Dr. Nelson won the Iowa Hearing Association's "Dispenser of the Year" award, being recognized by his peers for excellence in hearing care.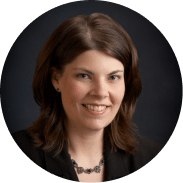 Tracy L. Sullivan, an audiologist from Radcliffe, joined Dr. Nelson in his Spencer clinic.
Our Sheldon service center opened its doors.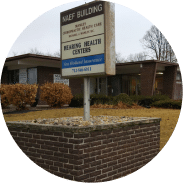 The Le Mars clinic opened its doors to patients for the first time.
Artificial intelligence began being used in hearing aids to help prioritize speech over background noise.
Bluetooth wireless technology is introduced to hearing aids.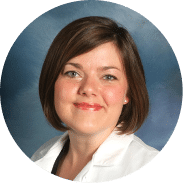 Dr. Catherine Nelson Grange joins the family practice, following in the footsteps of her father, Dr. Nelson.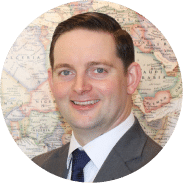 Dr. Paul D. Nelson joins the family business.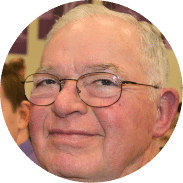 Dr. R. David Nelson officially retires from clinical work. When asked about his work as an audiologist, he always said, "I've never worked a day in my life. I get to play each day and catch up with my patients."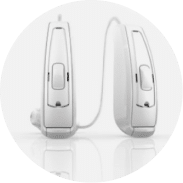 The first Made-for-iPhone hearing aids allowed patients to connect directly to their iPhone without the use of any extra accessories.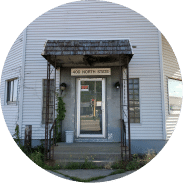 Our Fairmont clinic began a major renovation project on an old building in downtown Fairmont.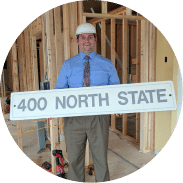 Construction continues on the Fairmont building.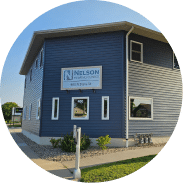 Our Fairmont Clinic was officially finished and move-in ready!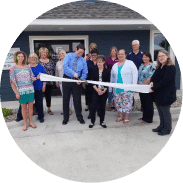 Ribbon cutting ceremony at Fairmont!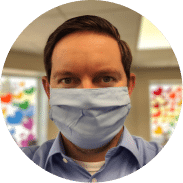 COVID-19 changed how we did things around our clinics for a little while. Masks, drop-off services or curbside hearing aid checks became the norm for several months.
Our clinics merge under one name: Nelson Hearing Clinics.

Serving the hard of hearing in our small communities has been a great honor. We often bump into patients at school events, say hello to them at the grocery store, and sit in the same pew with them on Sunday mornings. We are privileged to be so deeply connected to our communities and to our patients.