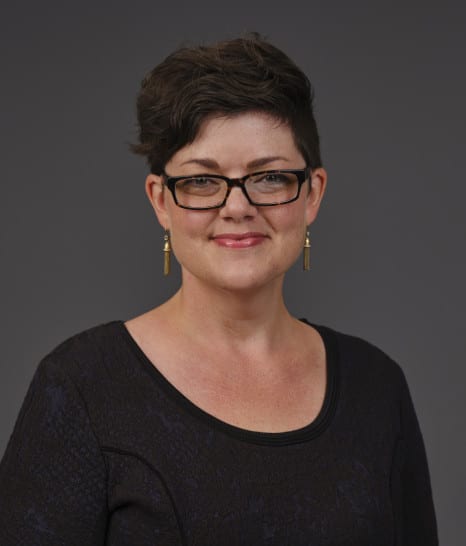 Catherine Nelson Grange, Au.D.
Doctor of Audiology
Dr. Grange graduated with honors from the University of Iowa with a bachelor's degree in both speech and hearing science and Spanish. She earned her doctorate in audiology from the Arizona School of Health Sciences in Mesa, Arizona. Her postgraduate training included a year in the Otolaryngology Department at the University of Iowa's Hospitals and Clinics in Iowa City, where she focused on diagnostics, hearing aids, cochlear implants and tinnitus management. She is a fellow of the Academy of Doctors of Audiology, a member of the Iowa Hearing Association and a member of the Tinnitus Practitioners Association.
Dr. Grange returned to Northwest Iowa to join her father, Dr. R. David Nelson, at his audiology practice. She now works alongside her brother, Dr. Paul Nelson. As part of her practice, Dr. Grange sees both adult and pediatric patients for hearing evaluations and hearing aid fittings. She is an expert in earwax removal. She also specializes in helping patients manage their tinnitus (ringing in the ears). She started Nelson Hearing Clinics' Tinnitus Management Program nearly two decades ago. There are few tinnitus specialists in the rural Midwest, and Dr. Grange is proud to be able to care for these patients. She sees patients in our Spencer clinic.
Dr. Grange lives in Spencer with her husband, Chris, and three children, Miles, Amelia and Henry. Their family enjoys watching Hawkeye football games and family movie nights spent snuggling on the couch. She loves learning new songs to play on the piano. She often hosts big family get-togethers where her family ends up around the piano, enjoying music and singing.
Hometown: Ruthven, Iowa
Favorite sports team: Hawkeyes
Favorite snack: Popcorn and M&M's
First job: Dishwasher
First concert: The Judds at the Clay County Fair
Favorite show to binge-watch: "The Office"
Instruments played: Piano and flute
Least favorite Food: Water chestnuts
How do you take your coffee: As sugary as possible!
Bucket list item: Traveling to New Zealand with my husband to see where Lord of the Rings was filmed.
Tell us something we don't know about you: I spent a semester studying in Alcalá de Henares, Spain, which is the birthplace of Miguel de Cervantes, author of the famous "Don Quixote."
Favorite sound: My kids' laughter!